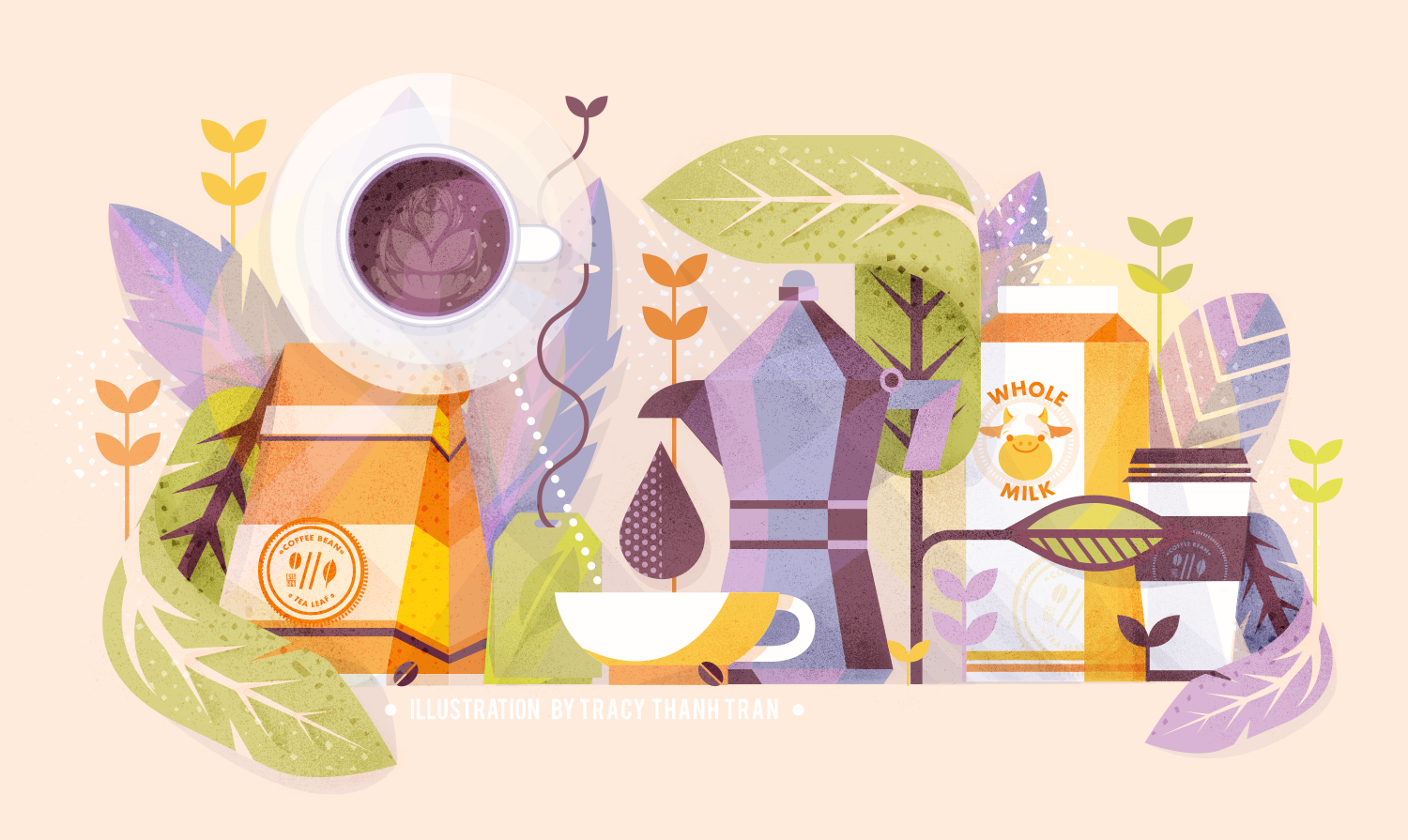 This illustration was designed for someone special to me; someone that's been really supportive and close. He got a job at

The Coffee Bean & Tea Leaf

as a supervisor, and I wanted to show my support for him this way. I met him at another Coffee Bean, and he used to get my order as well as be an awesome barista and made me tons (literally...

tooooons

) of coffee and tea. So here's my way of giving back to him in return (

I'm sorry I physically can't make you a good cup of coffee

), but I'm so proud of him and hopefully he'll like this piece I did for him!
For this work, I wanted to use a colorful color palette such as different shades of greens, oranges, yellows, periwinkles, and purples. I aimed to compose it to have various directional forces and have harmonious balance within the colors. Also, I wanted to return to an old style I used to do which had limited color choices, but tweak that style by meshing my current style to my old.