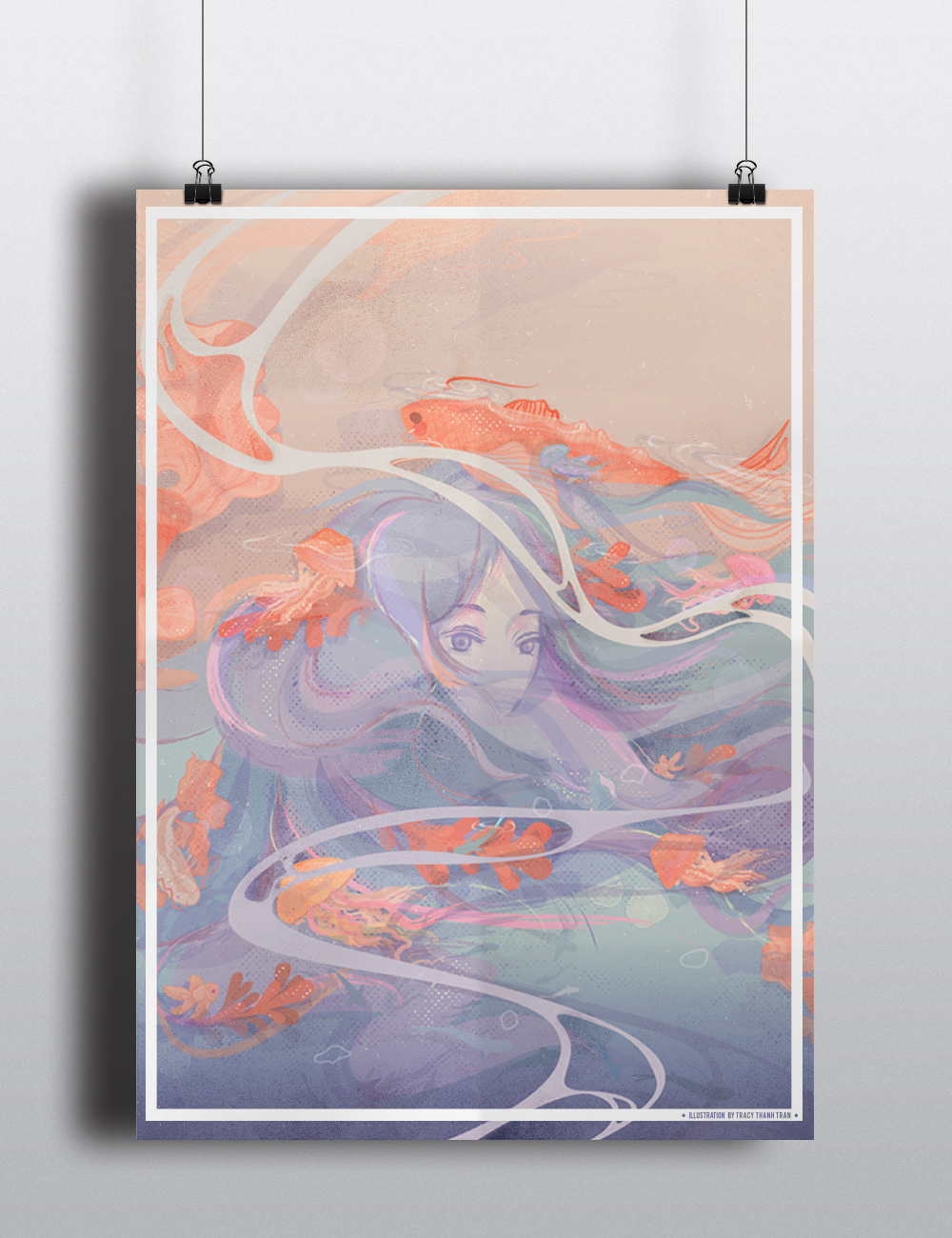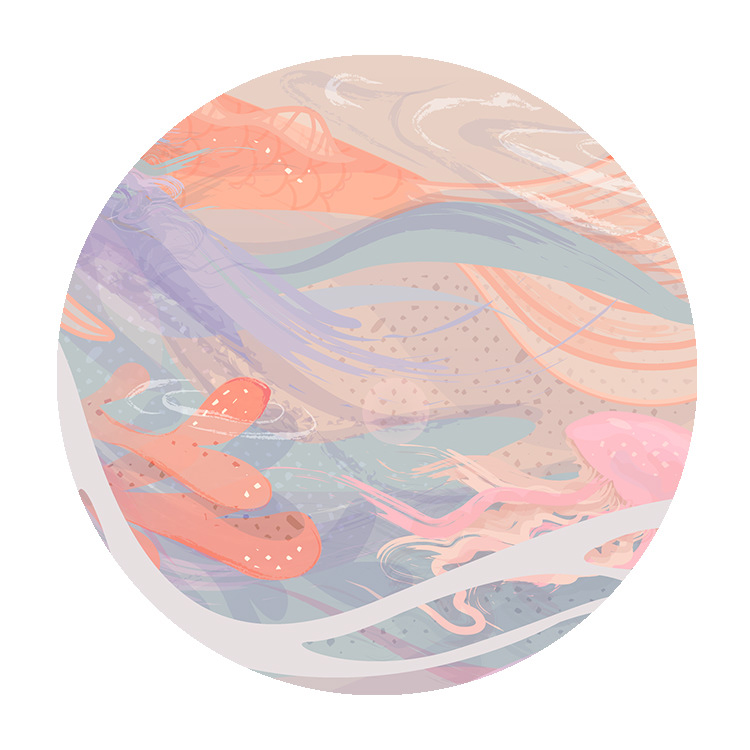 This is a part of a series of illustrations capturing scenes from my dreams, while mimicking colors and hues of the sky (especially during the sunset). In this series, I focused a lot on lighting, textures, and colors by using different hues and shades, and various types of textures and brushes to create depth and lighting.
One of my most vivid dreams are of borderless, uncased bodies of waters with interesting fishes of all sorts like koi fishes, oranga fishes, beta fishes, jelly fishes, and sharks. They're able to swim through air as well as
their bubble-cased waters like tanks or aquariums. Their 'tanks' are impenetrable to us, yet they may leave and enter as they please.
Their fins are capable of caressing our hair and cheek just like a passerby, but they will not attack or notice, as if they are mere ghosts. In this piece, this woman's wavy hair is meshed into the watery waves like one, and her hair is encrusted with beautiful corals and various types of sea creatures.